H.S. Jeshua Ministries, Inc. is a private non-profit organization that focuses on spiritual healing. The goal is to mentor victims through the process of looking at abuse issues that cause addictive behaviors and habits. The ultimate goal is to achieve freedom in Christ to live the hope and freedom He has for us.
Become a Partner today and join us in this life-changing cause through
Operation Guardian Angel.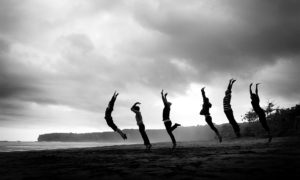 If you listen carefully you will hear the rustle of Angel Wings behind you, they're yours. You can be a Guardian Angel for someone today and forever make a difference in their life by partnering with us in this life-changing cause with a monetary donation.  You can make a one-time or recurring monthly donation.  We are a Non-Profit Organization, so your donation is tax-deductible.  WE DO NOT take federal funding, we rely on private donations and foundation grants to support our cause. 
We trust in the Lord to provide all of our needs according to His plans.  Your donation will go directly into our Victims Compensation Fund to help victims of abuse and individuals coming out of prison in ways other partners cannot help.  We use these funds to help meet their needs while transitioning back into society until they can find a job and get on their feet.  Our Partners will receive quarterly email updates sharing how your support is helping us make a difference in their lives.
Operation Guardian Angel
 Sets out to raise funds and awareness to help victims of abuse!
Our goal is to help victims of abuse and individuals coming out of prison live successful and productive lives by transitioning them back into society. We will offer prayer, support and unconditional love, along with workshops and educational programs, mentoring and counseling.  We will coordinate with our community whenever possible to utilize the amazing resources we already have.
We have an amazing community and are very grateful of the support we have always received.
We are excited to watch our community come together to help make this possible.  You can help by keeping us in prayer, financial contributions or offering support in other areas as we move forward.  "Contact Us" to share your ideas, or hit the "Donate" button to become a Guardian Angel.
God bless you and thank you for your support to this life changing cause.