VISIONS OF HOPE – Long-term Transitional Housing Units
We are raising funds and looking for 40 acres of land for this project.  We will work up to being able to house 21 women.  The plan will offer the ability for individuals to stay in our long-term housing for up to 18 months.  We will have case management, House Mama's on site 24/7 for support, security and prayer.  We will be teaching life living skills.
Phase I will offer opportunity for the residents to learn job skills. We will have community gardens, and offer wagon/sleigh ride tours with dinner entertainment in order to be able to honor our partners and corporate sponsors.  The residents will be able to work in their gifting and take ownership.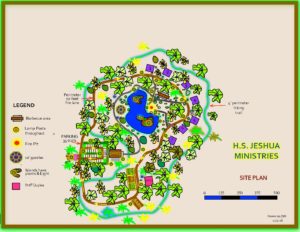 This will be a ministry for giving back to the community and will allow us income revenue to help support the Visions of Hope transitional housing facilities.  We will be partnering with "Spirit of Freedom Reigns Trauma Therapy" ministry team to coordinate horse healing and animal therapy. We will coordinate with other ministry teams and businesses in our community in order to help the individuals regain their dignity and be successful with confidence by learning who they are in Christ Jesus.